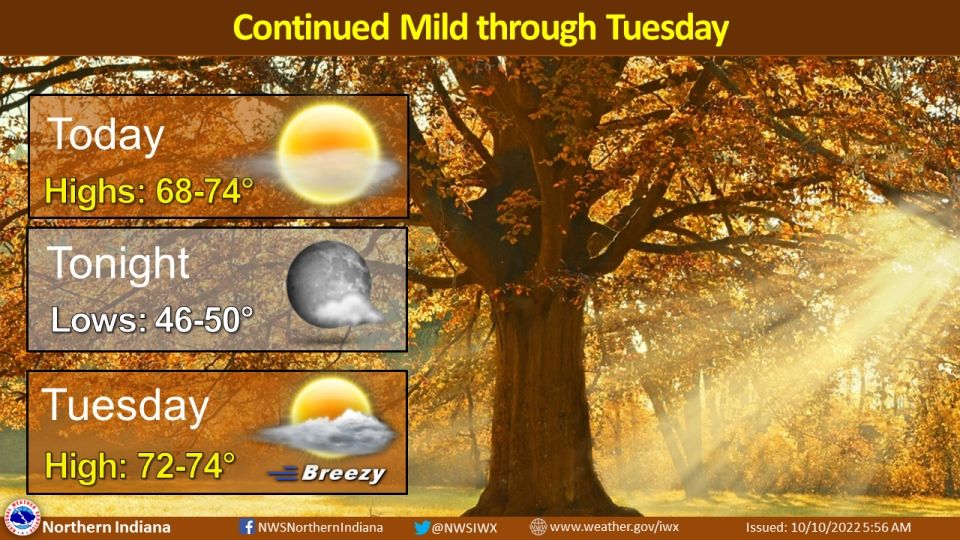 This post contains outdated information.
The sunny and mild weather continues today and tomorrow with highs between 70 and 75.
Today's National Weather Service weather story for Fort Wayne, Indiana:
Continued mild through Tuesday

Fort Wayne, Indiana (October 10, 2022) – Sunny and mild today. Highs around 70 to 75. Mild again Tuesday. Becoming breezy with highs near 73. Rain is likely Wednesday along with a rumble of thunder.
The latest National Weather Service weather story | Official National Weather Service Northern Indiana website