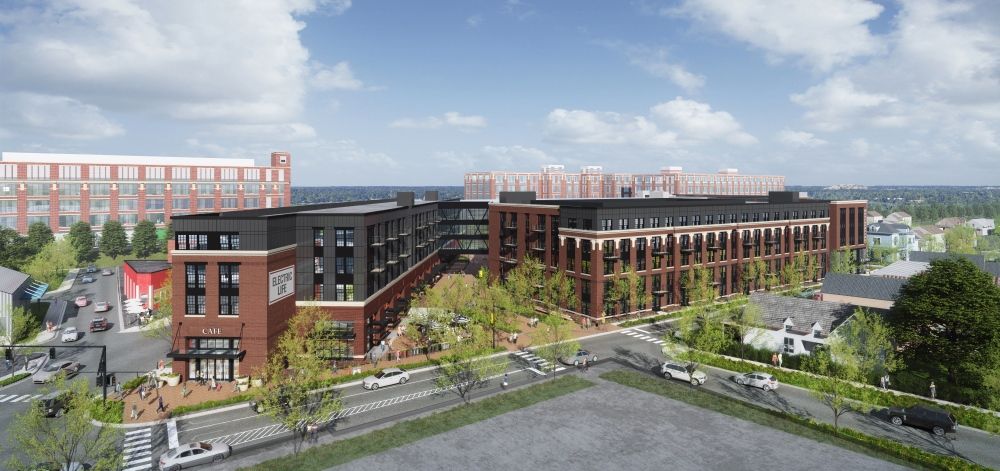 Kevan Biggs with RTM Ventures, LLC. has provided us with a rendering of the second phase of the Electric Works project along Broadway, as presented in last evening's Plan Commission meeting.
Webmaster's note: Please keep in mind this is a concept rendering and subject to change as the project begins to take shape.
The project has a price tag of $106 million and will include more than 280 apartments, a 1,143-space parking garage, a child care center facility, a fitness center, and retail and restaurant spaces. The project area is bordered by Lavina Street on the north and an extension of Leykauf Street on the south. On the west by Union and Jackson Streets, and Broadway on the east.
A public hearing was held last night at Citizens Square by the Fort Wayne Plan Commission. Many who spoke stated they were in support of the project but expressed parking and traffic concerns.
Return to the AroundFortWayne home page.
Related Images: