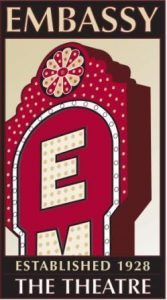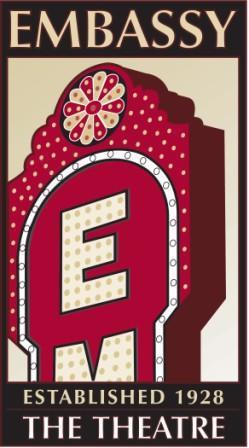 Embassy Theatre news release announcing open enrollment for the SCORE! 2021 Summer Theatre Workshop.
SCORE! 2021 Summer Theater Workshop Open for Enrollment
Embassy Partners with Fort Wayne Youtheatre

Fort Wayne, Indiana (April 29, 2021) – The Embassy Theatre is pleased to reveal enrollment is open for its summer SCORE! 2021 program. Students who have completed grades 6, 7 or 8 or SCORE! alumni are eligible to apply. The workshop will take place July 6-25.

The Embassy is excited to announce its partnership with Fort Wayne Youtheatre on the summer SCORE! program for 2021. This collaboration helps the Embassy strengthen its strategic goal to grow education programming and build upon its relationship with Youtheatre.

In its ninth year, this three-week, devised musical theater workshop immerses students in all elements of theater culminating in a public performance on the legendary Embassy stage on July 25.

What do enrollees experience in SCORE!?

They devise, create and produce an original theatrical production on the stage of the historic Embassy Theatre through a unique peer-driven collaborative approach.
They generate and harness the energy and discipline needed to create an original production.
Students give life and voice to a story that has meaning in their own lives.
They learn the multidisciplinary elements of the art form including play-writing, composition, movement, drama, music, visual arts, and technical arts with the facilitation of industry professionals.
Participants meet and collaborate with peers who have common interests.

Tuition is $325, and financial aid is available. The deadline for registration and applying for aid is June 18, 2021, or until capacity is reached.

Enrollment forms, videos and more information about the workshop can be found here: https://fwembassytheatre.org/education/score/.

For more information on SCORE! 2021 or the Embassy's education programming, please contact: Maggie Hunter, Embassy Education Manager at maggie@fwembassytheatre.org.

The SCORE! program is brought to you with support from Indiana Arts Commission, National Endowment for the Arts, Psi Iota Xi, the Updike Family Fund (given in memory of Max and Jane Updike) and the William and Barb Zabel Fund.

A Note about COVID-19 Protocols: Effective May 1, all staff, volunteers, contracted workers, production staff and vendors will continue to wear masks/facial coverings. Masks are recommended and encouraged for patrons and guests. Social distancing rules of 3 feet should be followed at all times; seating charts and floorplans are designed to accommodate this guideline. All events have limited capacity. The Embassy has thorough protocols and staff training in place to reduce exposure to COVID-19. The organization has designed one-way traffic patterns, developed paperless and touchless interactions whenever possible and follows rigorous cleaning and sanitizing schedules. Patrons are asked to assess their health before arriving and stay home if ill, experiencing symptoms of COVID-19 or if they are in a high-risk category. While the Embassy works hard to reduce exposure to COVID-19, the public is assuming the inherent risk of possible exposure.

About the Embassy Theatre
Built in 1928, the Embassy Theatre is Indiana's largest self-sustaining historic theater. Originally known as the Emboyd, with the adjoining seven-story Indiana Hotel, the majestic movie palace and vaudeville theater introduced Indiana to the biggest stars of stage and screen. Today, the Embassy is listed on the National Register of Historic Places. Combining the beauty of a bygone era with the energy and diversity of today's performers, the Embassy is the showplace of Northern Indiana. Many choose to host events and weddings at the Embassy, as it offers flexibility and a unique event experience in an iconic piece of Fort Wayne history. Visit the Embassy at fwembassytheatre.org for more information.
Return to the AroundFortWayne home page.
Related Images: