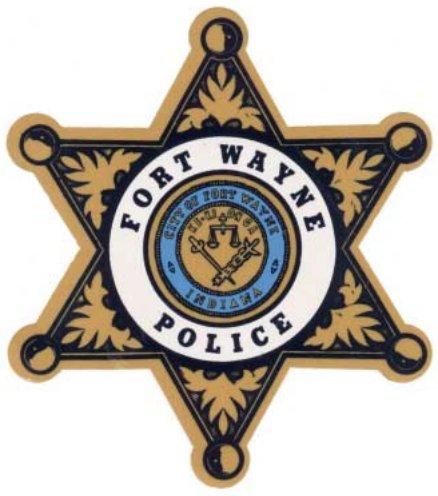 Fort Wayne Police Department news release regarding a Fatal Vehicle Accident at Lafayette and South Clinton Streets.
Webmaster's note: The Fort Wayne Police Department is trying to locate a suspect in this hit-skip accident. Click here for details.
Fatal Accident Investigation

Date: April 4, 2021

Time: 1:25 am

Location: Lafayette and South Clinton Streets

Victim(s):

Female (Deceased)
2 Males (Non-Life Threatening Injuries)
Female (Non-Life Threatening Injuries)
Ages unknown at this time

Details:

On April 4, 2021 at 1:25 am the Fort Wayne Police Department responded to a reported motor vehicle accident with possible injuries.

The initial reports stated that there appeared to be a pick-up truck and a small car involved and that the pick-up truck appeared to have struck a pole and one of the occupants was trapped inside.

Upon officers arrival on scene they located 2 vehicles at the intersection of Lafayette and Clinton in the northbound lanes. They located a total of 4 occupants inside the pick-up truck and there was no occupants in the other vehicle at the time of their arrival.

Three occupants inside the truck were taken to a local hospital with non-life threatening injuries and there was one victim inside the truck that was pronounced deceased on scene.

Initial reports and witness statements indicated the truck was heading north on Lafayette and the car was turning east onto McKinnie Avenue from Clinton Street at the time of the accident. Witnesses advised that they observed 2 subjects from inside the car flee the scene after the accident took place.

Fatal Traffic Investigators were called to the scene to determine the cause of the accident along with Air Support Units to assist in this Investigation.

At this point of the investigation, the exact cause and any contributing factors are unknown

The Identity of the victim will be released at a later time by the Allen County Coroner's Office.

This incident is being investigated by the Fort Wayne Police Department, Allen County Coroner's Office, and the Allen County Prosecutor's Office.

It should also be noted that the northbound lane of Lafayette at McKinnie is closed to all traffic until this investigation is complete.
Related AroundFortWayne coverage:
Related Images: