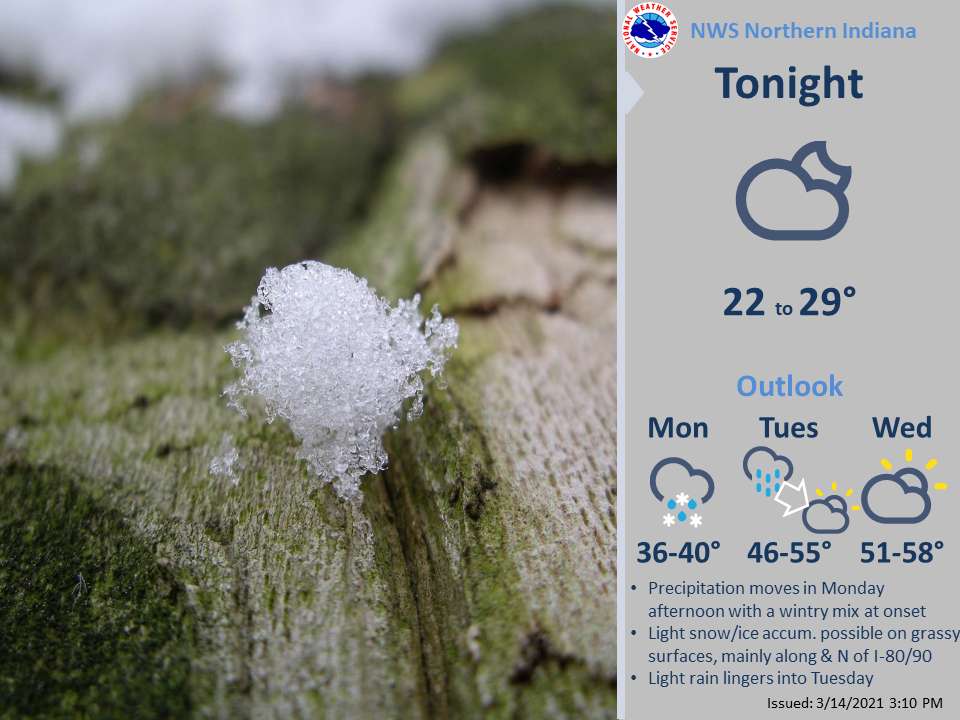 This post contains outdated information.
Today's Fort Wayne, Indiana weather story from the National Weather Service forecasting a wintry mix for Monday:
Wintry mix Monday

Fort Wayne, Indiana (March 14, 2021) – Today will remain dry but winds will start to increase ahead of the next weather system. This next system will start spreading a wintry mix of precipitation across the area Monday morning. The rain, snow, and sleet will transition to mostly rain on Monday night. Ground temperatures should stay above freezing, so travel impacts will be minimal.
The latest National Weather Service weather story | Official National Weather Service Northern Indiana website
Related Images: