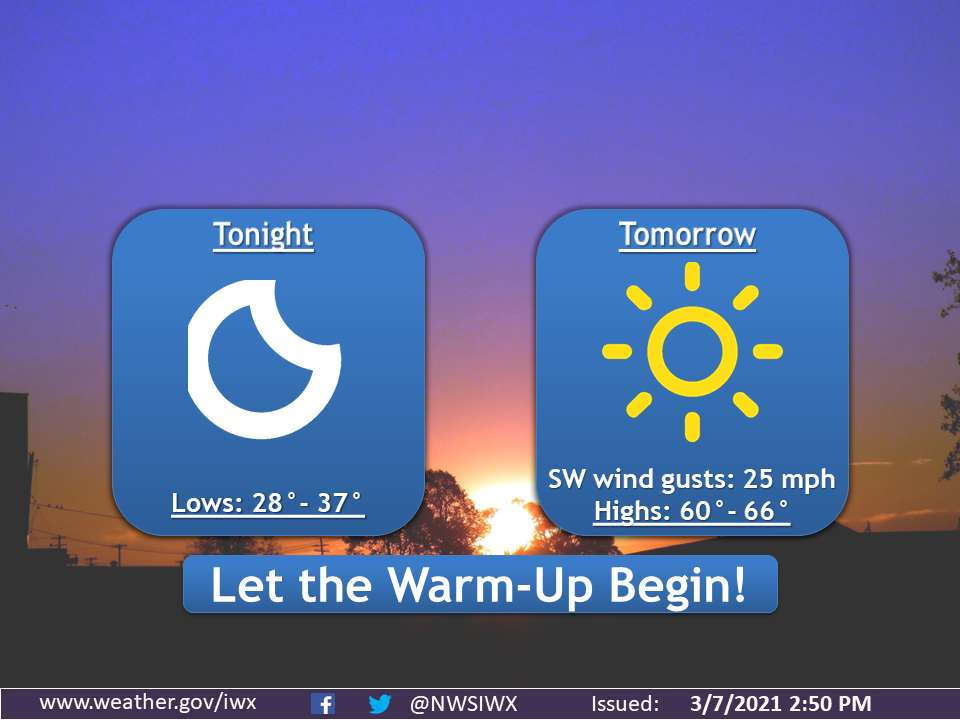 This post contains outdated information.
Tonight's Fort Wayne, Indiana weather story from the National Weather Service:
Warming this week

Fort Wayne, Indiana (March 7, 2021) – High temperatures are expected to break the 60-degree mark Monday through at least Wednesday. Speaking of Wednesday, expect windy conditions with gusts of 30 mph to perhaps 40 mph. How will you be celebrating the warmth?
The latest National Weather Service weather story | Official National Weather Service Northern Indiana website