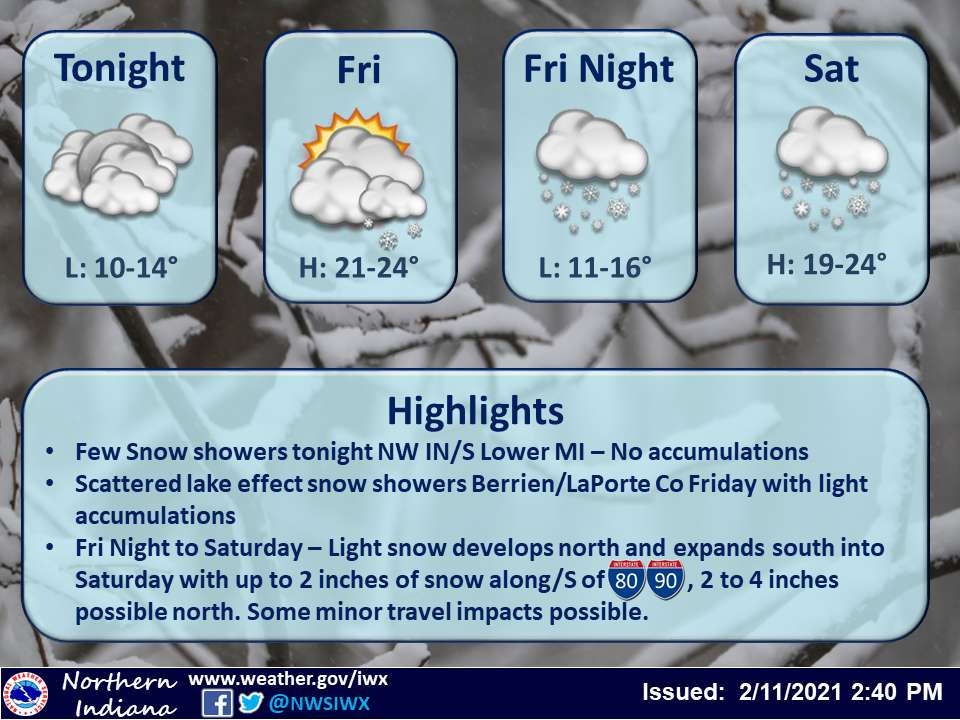 Tonight's Fort Wayne, Indiana weather story from the National Weather Service:
This post contains outdated information.
Light snow Friday night into Saturday

Fort Wayne, Indiana (February 11, 2021) – Small chances for snow showers (mainly closer to Lake Michigan) exist into Friday with little or no accumulation expected. Better chances for accumulating snow arrive Friday night into Saturday with amounts up to 2 inches of snow. Areas along and north of the Toll Road may see anywhere from 2 to 4 inches. Some travel impacts will be possible.
Click here to view the latest National Weather Service weather story.
Webmaster's note: Visit the official National Weather Service Northern Indiana website for the latest weather updates.