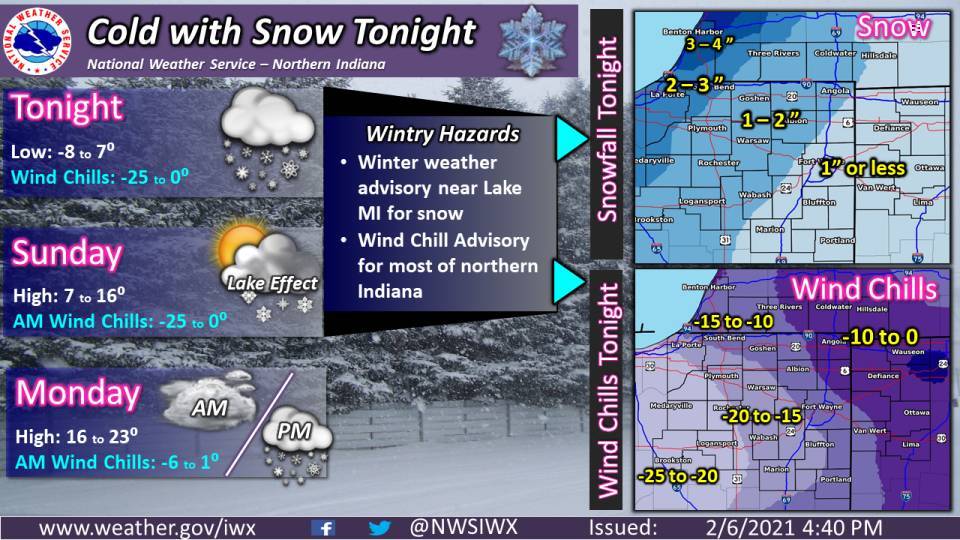 Tonight's Fort Wayne, Indiana weather story from the National Weather Service forecasting snow and bitterly cold air for tonight:
This post contains outdated information.
Cold with snow tonight

Fort Wayne, Indiana (February 6, 2021) – Cold air continues to remain entrenched across the area, with a wind chill advisory in effect for much of Northern Indiana. A passing system will bring 1 to 2 inches of snow to most of the area tonight into Sunday. A winter advisory is in effect near Lake Michigan, where lake enhancement may bring accumulations closer to 3 to 4 inches of snow, with breezy conditions. Be sure to drive cautiously in the snow and bundle up if outside. Visit our website for the latest advisories and forecasts.
Click here to view the latest National Weather Service weather story.
Webmaster's note: Visit the official National Weather Service Northern Indiana website for the latest weather updates.