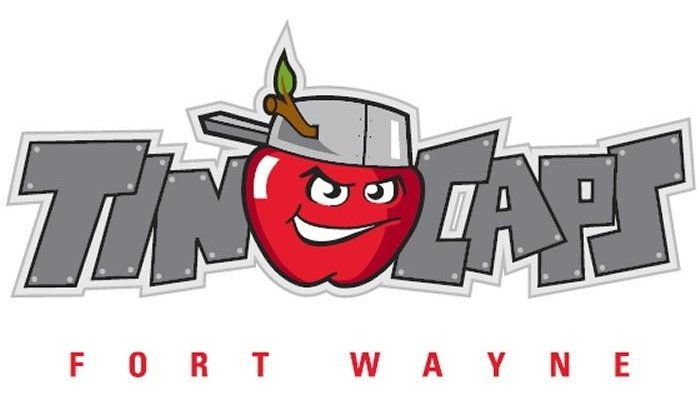 A news release from the TinCaps:
TinCaps Announce Day of the Week Promotions for 2020
Exciting New Promotions Join Lineup of Past Favorites

(February 4, 2020) – With Opening Day at Parkview Field on April 13 less than 70 days away, the Fort Wayne TinCaps have announced their day of the week promotions for the 2020 season. The daily lineup features a combination of past favorites joined by exciting new promotions.

Mondays: Family Feast Nights presented by US Foods

Select concession items, such as hot dogs, popcorn, and soft drinks, for only $1

Tuesdays: San Diego Padres Affiliation Appreciation (NEW)

The TinCaps will wear San Diego Padres-style brown and gold jerseys in partnership with their MLB affiliate

Wednesdays: Paws & Claws Nights presented by Law's Country Kennel (NEW)

Fans are welcome to bring their dog or cat to the game (special ticket required)
Discounted White Claw drinks
Night games only

Thursdays: Thirsty Thursdays presented by Rudy's

$1 domestic draft beers and other drink specials

Fridays: Theme Nights

The team will celebrate popular TV shows, movies, and cultural hits with special jerseys, video board headshots, between-innings promotions, ballpark décor, and more

Saturdays: National Entertainment Acts

National entertainers, like Jake the Diamond Dog, QuickChange, the ZOOperstars!,Tyler's Amazing Balancing Act, BirdZerk!, and contemporary violinist Daniel D., will perform during games between innings and postgame

Sundays: Postgame Autographs presented by Subway

Fans can meet players and get autographs on the right-field grass

The TinCaps are unveiling their full promotional schedule on Facebook, Twitter, and Instagram (@TinCaps) ahead of individual tickets to all games going on sale on Wednesday, Feb. 12 (8 a.m.). Other promotions include fireworks, giveaways, trivia nights, and beverage tastings.

Fans can purchase their tickets at TinCapsTickets.com, by calling 260-482-6400, and in person at Parkview Field. The team is offering a free breakfast to fans who buy tickets at the ballpark between 8-10 a.m. on Feb. 12. In the meantime, season ticket packages and group outings are already on sale.

The TinCaps will begin their 12th season at Parkview Field on Monday, April 13 (6:05 p.m.) when they host the Cincinnati Reds-affiliated Dayton Dragons. Click here for the team's full schedule.
Related Images: