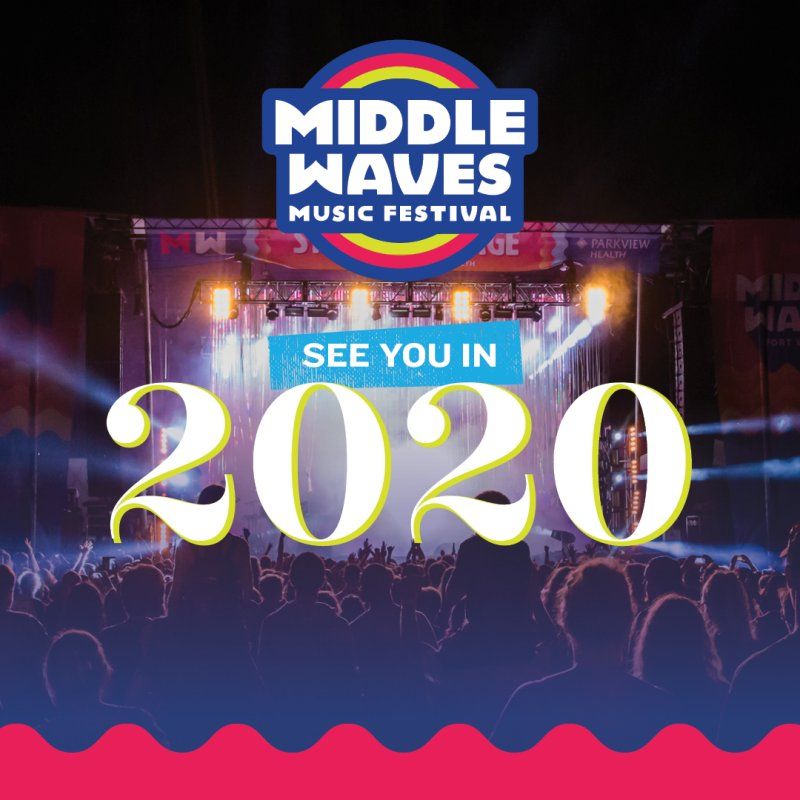 News release from the Middle Waves organizers:
Middle Waves 2020

(March 27, 2019) – Our dedicated team of volunteers has worked tirelessly to bring you three years of diverse lineups that send thunder down your spines, and create jaw-dropping, pride-inducing experiences to bring families, friends, and communities together. And 2019 is no exception. Each year, we aim to put our best foot forward so YOU—our festival goers, sponsors, and volunteers—walk away with smiles on your faces, passion in your hearts, and a greater love for Fort Wayne.

With all of this in mind, a simple question came up—"What if we give ourselves the time we need to truly knock everyone's socks off with this festival?" We have a clear vision of how we want Middle Waves to continue to grow and represent our community. Our dreams are BIG. Together, we decided the best way to see out this vision and generate the festival experience we are dreaming of is to come back to you during the summer of 2020 for the fourth Middle Waves Music Festival.

We draw inspiration from our own city as it continues to grow and change, and we are channeling the same energy of growth and change into our planning of this festival. Like the momentum flowing through our city, our commitment to this festival and our community is continuous. We have exciting announcements coming to you this year, so stay tuned, MWers.

We can't wait to live our lives alive with you—high fives and good times coming in 2020.

For more information on next year's festival, contact info@middlewaves.com or visit MiddleWaves.com.