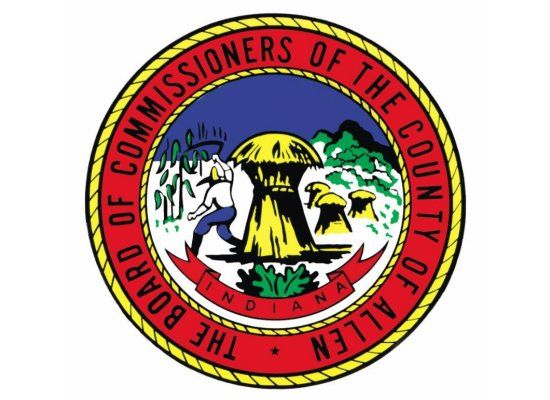 News release from the Allen County Commissioners:
County's Land Donation Leads to New Mayhew Bridge Boat Ramp
Commissioners, DNR open access site; Celebration event set for Aug. 8

(August 3, 2018) — Boaters wishing to launch their watercraft into the St. Joseph River now have a new, safer public access site.
The Allen County Commissioners and Indiana Department of Natural Resources today officially opened the Mayhew Road Bridge boat ramp.
The site was acquired through a cooperative partnership between Allen County, the Northeast Indiana Regional Coordinating Council and the Indiana Division of Fish and Wildlife. The county commissioners donated the land to the state in 2017. Funding used for this project was through the U.S. Fish and Wildlife Service's Sportfish Restoration Grant Program with matching funds coming from DFW. Construction on the site started in mid-July. The site will be open seven days a week with no fee for its usage.
"This site will provide recreational opportunities for anglers and boaters in Allen County and the surrounding area and will also be a valuable resource for water rescue situations on the St. Joseph River," said William Seegers, Public Access Supervisor with Indiana DNR.
People have been using this site to hand carry canoes, kayaks, and stand-up paddle boards to the river for years, which was unsafe due to the steep grade, large gullies from the bridge runoff and loose rip-rap.
"With the newly installed ramp, the site is safer for people launching man-powered watercrafts, and now people who would like to put in their motorized boats and travel the roughly 13 miles of river between the Cedarville Reservoir and City Utilities dams can do so," added Commissioner Nelson Peters.
To celebrate the opening of the new boat ramp, a group paddle social will take place on August 8 at 6 p.m. Participants may use their own boats or rent one through Fort Wayne Outfitters and Bike Depot. More information is available at the Northeast Indiana Water Trails website — www.neiwatertrails.com.
Related Images: