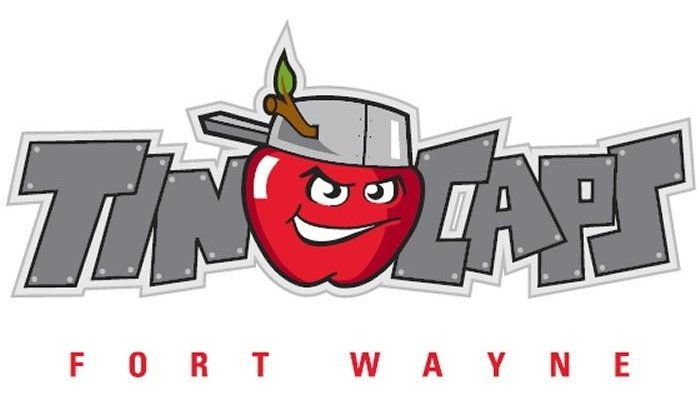 Game recap from the TinCaps:
TinCaps fall in offensive battle
By Cory Stace

LANSING, Mich. (May 26, 2018) – The TinCaps fell, 12-11, in 10 innings against the Lansing Lugnuts (Toronto Blue Jays) in a game that featured 23 runs on 35 hits at Cooley Law School Stadium on Saturday night.
Lansing (32-17) walked off in the bottom of the 10th inning. With the bases loaded and two outs, Andres Sotillo hit a chopper to second base that was misplayed and scored Brock Lundquist to complete a seven-run comeback victory.
In the loss, center fielder Jeisson Rosario and first baseman Carlos Belen each recorded four hits for the TinCaps. Rosario went 4-for-5 with four singles and an RBI. Belen went 4-for-4 with a double, a home run, a walk, and 2 RBIs after coming into the night 1-for-25 in his last seven games.
Fort Wayne (21-27) started the offensive outburst in the top of the second inning. Belen hammered a two-run homer over the left-center field wall as part of a three-run inning for the TinCaps that featured three extra-base hits to put the TinCaps up, 3-0.
The TinCaps added another run in the third off of a sacrifice fly from designated hitter Juan Fernandez that scored right fielder Tirso Ornelas to give Fort Wayne a 4-0 advantage.
Lansing scored its first run in the bottom of the third inning to cut the deficit down, 4-1.
Fort Wayne erupted for another three-run inning in the fourth on a bases clearing triple from second baseman Esteury Ruiz that extended the TinCaps lead to 7-1
After the Lugnuts scored two more runs in the bottom of the fourth, Fort Wayne responded with three more runs in the top of the fifth inning to take a 10-3 lead headed to the sixth.
Lansing, however, started to mount the comeback with a run in the sixth and another in the eighth to go into the bottom of the ninth trailing, 10-5.
The Lugnuts scored five more runs, including four with two outs in the inning, to tie the game at 10-10 and send the game to extras.
In the top of the 10th, the TinCaps scored a run on a sacrifice fly from Ornelas to bring left fielder Robbie Podorsky home from third to take a 11-10 advantage, only to see Lansing respond in the bottom of the 10th with two runs to walk off in dramatic fashion.
TinCaps starter Tom Cosgrove went a career-long seven innings with six strikeouts in the defeat.
Related Images: