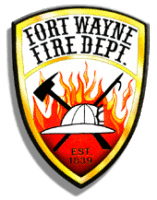 News release from the Fort Wayne Fire Department:
House Fire, Leith Street

(April 3, 2017) – The Fort Wayne Fire Department responded to the report of a house fire in the 200 block of West Leith Street. When the first unit arrived on the scene they had smoke coming from a structure that was determined to be a duplex. The crew entered the structure with a hand line to search for occupants and put the fire out. Other crews arrived and searched the second-floor duplex, but it was determined that the structure was vacant.

The fire was under control in 13 minutes and no injuries were reported.

The Fire Department was assisted by the Three Rivers Ambulance Authority and Fort Wayne Police Department.
Related Images: