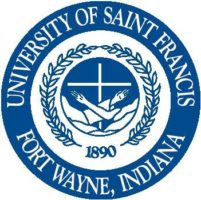 News release from the University of Saint Francis:
USF Hosts Lecture Featuring Holocaust Historian

(February 13, 2017) — The University of Saint Francis Department of English, History and Political Science is bringing Professor Mark Roseman from Indiana University to Fort Wayne for a special presentation looking back on the events surrounding the Holocaust and Nazi Germany. "The Wannsee Conference and the Holocaust 75 Years On" will be held at the USF Business Center, 826 Ewing Street, on Tuesday, February 28 at 7 p.m.

Professor Roseman holds the Pat M. Glazer Chair in the Jewish Studies program at Indiana University and is a professor in the Department of History. He is a historian of modern Europe, with particular interests in the Holocaust and modern Germany. His publications cover a wide range of topics including life-reform and protest in 1920s and 1930s Germany, Holocaust survival and memory, Nazi policy and perpetrators, the social impact of total war, post-1945 German and European reconstruction, generation conflict and youth rebellion, and Jewish and other minorities in modern German history.

This lecture is free and open to the public. For more information, contact Angie Springer at 260-399-8066 or aspringer@sf.edu.

About the University of Saint Francis
Founded in 1890 in the Catholic Franciscan tradition, the University of Saint Francis offers more than 80 undergraduate and graduate programs through the School of Health Sciences, School of Liberal Arts and Sciences, Keith Busse School of Business and Entrepreneurial Leadership and School of Creative Arts. In addition to its traditional programs, USF designs focused curricula for working adults in Fort Wayne, Crown Point and online. In 2016, the University of Saint Francis expanded its presence to downtown Fort Wayne. USF Downtown houses the university's business and music technology programs while offering enhanced internship and networking opportunities for students. The University of Saint Francis offers a robust campus experience including 16 athletic programs boasting two individual and three team NAIA national championships, and is recognized as an NAIA Five-Star Champion of Character institution. Approximately 2,200 students from a broad geographic region attend USF.
Related Images: