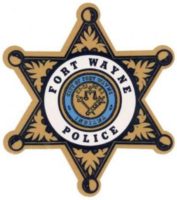 News release from the Fort Wayne Police Department:
Fort Wayne Police Department's 62nd Basic Recruit Class

(January 23, 2017) – On Monday, January 23rd the Fort Wayne Police Department's 62nd basic recruit class consisting of 32 recruits will begin their 21-week journey towards becoming fully commissioned police officers.

The class is made up of:

28 – Male Whites
2 – Male Blacks
1 – Male Hispanic
1 – Female Hispanic
1 – Fort Wayne Firefighter-Arson Investigator (not included in our count of 32)

"Public safety is critical to the current and future success of the City of Fort Wayne," said Mayor Tom Henry. "I'm encouraged by the start of this recruit class as we continue our commitment to keeping residents, neighborhoods and businesses as safe as possible. I'm proud of the work performed each day by the Fort Wayne Police Department. Now, more than ever, all of us must come together united to make a meaningful difference."

"My commitment is to our City and our Police Department. Ensuring that we have the appropriate staffing levels to effectively provide the service necessary at keeping Fort Wayne safe is reflected in this recruit class", stated Chief Reed.
Related Images: