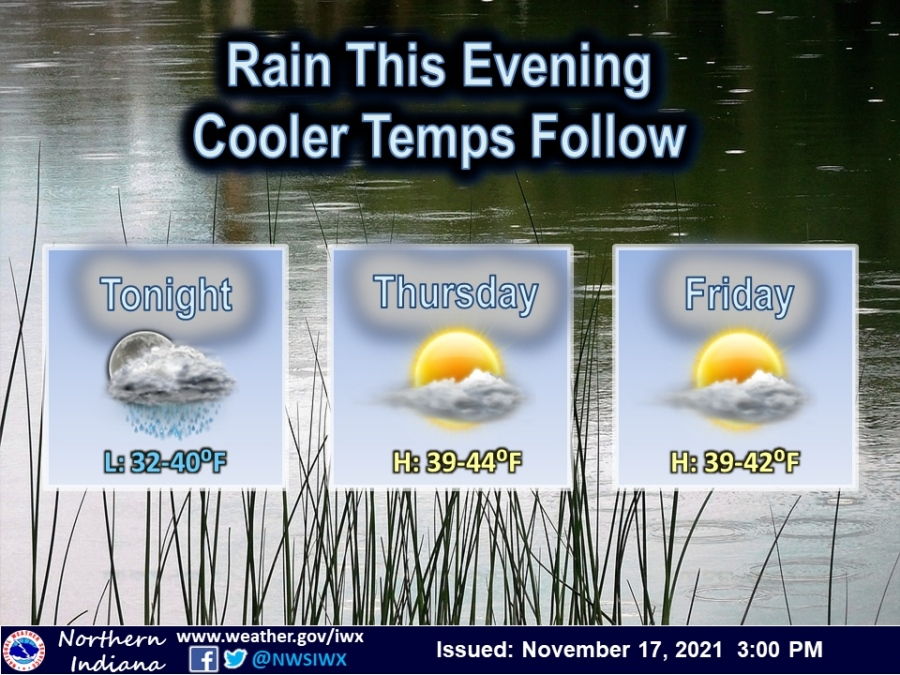 This post contains outdated information.
The National Weather Service forecasts rain showers overnight, which will clear out toward sunrise.
Rain this evening
Cooler temperatures to follow

Fort Wayne, Indiana (November 17, 2021) – A cold front will move through the area this evening. Rain showers will follow along and ahead with clearing toward sunrise. Thursday will feature highs in the 40s with 20-30 mph wind gusts out of the west. The next chance for precipitation comes late in the weekend.
The latest National Weather Service weather story | Official National Weather Service Northern Indiana website