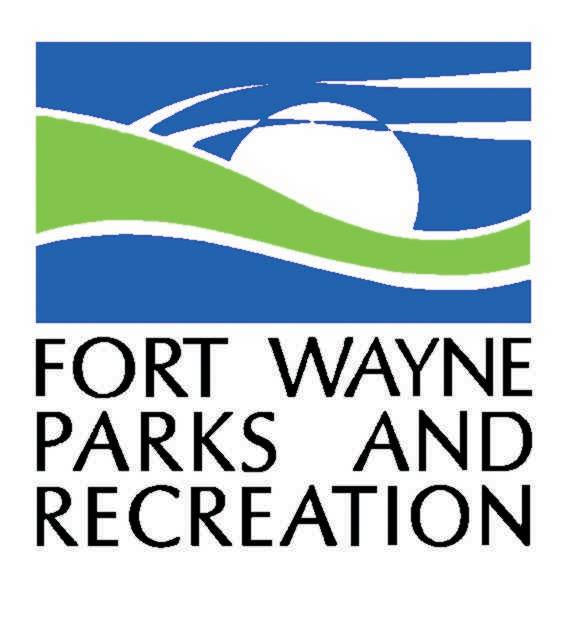 A list of events taking place in Fort Wayne Parks the week of May 31, 2021.
What's Happening in the Parks
Week of May 31, 2021

Fort Wayne, Indiana (May 27, 2021) – The following events and programs are happening the week of May 31:

The nine area Water Playgrounds are located at the following parks:

Promenade Park
Franklin School Park
Buckner Park
McCormick Park
Memorial Park
Robert E. Meyers Park Inside North Gate of Parkview Field on West Jefferson Boulevard
Shoaff Park
Kreager Park (Taylor's Dream)
Waynedale Park

Families visiting the parks are asked to follow CDC recommendations to keep the Water Playgrounds safe for all who are using them. Read the news release announcing the openings

2021 Salomon Farmers' Market
Wednesdays, 4:00-7:00 p.m., June 2-September 1
Salomon Farm Park, 817 W. Dupont Rd.
Our vendors produce their goods within a 75-mile radius of and are required to grow their own fresh fruits, vegetables and herbs. We strive to find vendors who embrace sustainable and organic growing practices. The market also may include baked goods, honey, handmade crafts, food, entertainment and children's activities. The Farmers' Market operates every Wednesday, 4:00-7:00 p.m. from June 2-September 1.

Instructor-Supervised AARP Fitness Park Intro Sessions
Wednesdays June 2-July 21
Community Center, 233 W. Main Street
The outdoor fitness park at the Community Center features various pieces of equipment that use one's own body weight as resistance making them appropriate for any age, gender or ability. The park is open to all ages for use any time, however, a certified instructor will be available at times to demonstrate the proper use of equipment. There is no pre-registration required for these sessions. If you prefer a more structured setting, sign up by July 6 for a Fit Class. All FitLot fitness programs are FREE!

$1 Night Insight: Pollinator Plants
Thursday, June 3, 6:00-7:00 p.m.
On the first Thursday night of the month, receive discounted admission of just $1 per person and even take advantage of free parking! Also, be sure to drop in on the DNI: $1 Night Insight for a fun themed activity from 6-7 p.m. No registration required. Learn about the important role of pollinator plants and what types of plants are most pollinator friendly. Go pollinators!

Free Family Fishing Day
Saturday, June 5, 8:00-11:00 a.m.
Promenade Park, 202 W. Superior St.
Take advantage of the Indiana DNR's Free Fishing Day at Promenade Park! We will provide poles, Riverfront swag, and lessons on fishing for the whole family. Try a cast, or drop a line and stay awhile. No experience needed, all fishing equipment provided. First come, first served.

Kids' Fishing Derby
Saturday, June 5, 8:00 a.m.-12:00 p.m.
Hurshtown Reservoir, 16000 Roth Rd., Grabill IN
Fishing is a favorite Hoosier pastime that fosters patience, coordination and an appreciation for nature! Please join us for the 33rd Annual Kids' Fishing Derby at the pristine Hurshtown Reservoir. The derby is open to children ages 16 and younger. An adult must accompany all contestants. Prizes will be awarded for the biggest fish caught in 4 age categories. Each participant may enter only one fish. The grand prize will go to the child that catches the biggest fish overall. On-site registration begins at 7:30 a.m. Fishing begins at 8:00 a.m. and continues until the weigh-in at 11:00. Awards will be at 12:00 p.m. Contestants must be present to win. Contestants should bring their own bait, tackle and bucket to hold their fish. Because this is a free fishing day, no fishing licenses are required! This contest is catch and release only. Call or e-mail Eden at 427-6008 or eden.lamb@cityoffortwayne.org for more information. Admission to Hurshtown is $4/car. The derby is FREE.

June Plant Swap
Saturday, June 5, 10-11 a.m.
Free admission!
Bring home an abundance of new plants having brought at least one to swap with fellow enthusiasts. It is recommended to label ahead of time and bring a box or bag for transporting home. Swaps are free; however, space is limited. Call (260) 427-6000 and mention code #327700-S1 to reserve a spot today!

2021 Senior Games
June 5-July 8
Community Center, 233 W. Main St. and various locations
The goal of Senior Games is to promote the benefits of remaining active and physically fit as we age and to encourage all adults over 50 to adopt a healthy lifestyle. To comply with social distancing recommendations, our nearly 30 events will be spread out over a 5-week period. The event will end with an awards ceremony on July 8.

Summer Fun Times
Registrations open now
Fort Wayne Parks and Recreation summer programs are available for registration now at FortWayneParks.org. Many safe, family-friendly programs are offered, some of which are offered virtually.

Jobs Available at Parks and Recreation!
Now Hiring in Several Areas
Spring and summer jobs are currently available in a variety of both outdoor and indoor facilities. Most of the jobs require applicants to be 18 years or older, but some positions are available for younger people 16 and up. Those interested in reviewing currently available positions can visit the City of Fort Wayne jobs site at cityoffortwayne.org/jobs-with-the-city.

Trek the Trails: Parkview YMCA
Tuesday, June 1, 6:10 p.m.
Parkview YMCA parking lot behind the playground, 10001 Dawsons Creek Blvd.
Join local trail users for weekly bike rides this summer to experience Fort Wayne on two wheels. Participants are asked to wear helmets and bring water along for the ride. All participants ride at their own risk. Tuesday rides will continue through the fall. Rides begin promptly at 6:10 p.m. For more information, call the City of Fort Wayne Greenways & Trails Office at 427-6228 or Fort Wayne Trails, Inc. at 969-0079.

"Color in Motion" Live Butterfly Exhibit
Open Through June 27, Public hours
Botanical Conservatory, 1100 S. Calhoun St.
Embrace color during the Botanical Conservatory's annual live butterfly exhibit. Not only do the wings of the Blue Morpho, Emerald Peacock and Scarlet Mormon flash with pigments and refracted light, but colorful shade sails, masses of spring flowers and broad strokes of groundcover undergird this exhibit celebrating the pleasures of color. Large-scale kaleidoscopes also allow you to experiment with color magic during your visit. Sponsored by the Franklin Electric Foundation, Ian and Mimi Rolland Foundation, 97.3 WMEE and ABC 21 WPTA.

Golf Courses Open Daily
Foster Park, Shoaff Park, and McMillen Park
Foster, Shoaff and McMillen Park Golf Courses are open daily, depending on weather and course conditions. Golfers are asked to call ahead to confirm course availability and to reserve tee times:

McMillen Park Golf Course (260-427-6710)
Shoaff Park Golf Course (260-427-6745)
Foster Park Golf Course (260-427-6735)
Return to the AroundFortWayne home page.
Related Images: