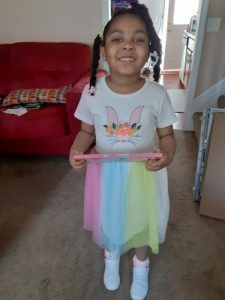 The Fort Wayne and Columbus Ohio Police Departments are trying to find a missing child – Isabella Stevenson.
Isabella Stevenson description:
Female, black, 6 years-old (DOB: 5/17/2014), 4'0″, 58 lbs., brown eyes, black hair.
She was last seen with a non-custodial parent on the east side of Columbus, Ohio. Anyone with information can contact the Columbus Division of Police at (614) 645-4545. Reference report number 210326898.
Police believe she may be with:
Kaylynn Alexis Stevenson: DOB – November 25, 1991, 29 years-old, black female, 4'11", 115 lbs., Brown Eyes, black hair.
Ladajah Kelly: 30 years-old, black, female.
Return to the AroundFortWayne home page.
Related Images: