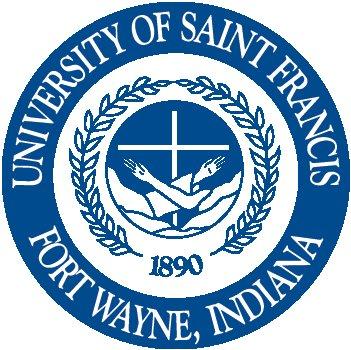 University of Saint Francis protocols for ticketing procedures for commencement events.
USF announces protocols, ticketing procedures for commencement events

Fort Wayne, Indiana (April 13, 2021) – The University of Saint Francis announces protocols and ticketing procedures for its May 1, 2021, commencement events:

Mass for the graduates and their guests will be held at 9:30 a.m. at the Cathedral of the Immaculate Conception, 1122 S. Clinton Street. Face coverings are required, and guests will be ushered to their seats utilizing three feet of distance between parties. Tickets will not be required to attend Mass.

USF Commencement will be held at 2 p.m. in the Allen County War Memorial Coliseum, 4000 Parnell Avenue. Face coverings and physical distancing are required. These practices align with protocols for local college and high school commencements scheduled at the coliseum in May and June and conform to the designated seating in the coliseum arena. Tickets are required to attend commencement.

Graduating students must register for guest tickets, which will be distributed the week of April 19. Based on current registration, each student will be limited to four guest tickets. Guests will be seated in designated pods of two, three or four people in the arena. Guests from different families will not be seated together and guests from the same party may need to split into two groups.

 

About the University of Saint Francis
Founded in 1890 in the Catholic Franciscan tradition, the University of Saint Francis offers more than 60 undergraduate, graduate and doctoral programs through the College of Health Sciences, College of Arts, Sciences, and Business and College of Adult and Distance Education. In addition to its traditional programs, USF designs focused curricula for working adults in Fort Wayne, Crown Point and online. USF Downtown houses the university's business and music technology programs while offering enhanced internship and networking opportunities for students. The University of Saint Francis campus experience includes 18 athletic programs boasting two individual and four team NAIA national championships and is recognized as an NAIA Five-Star Champion of Character institution. Approximately 2,200 students from a broad geographic region attend USF.
Return to the AroundFortWayne index.
Related Images: