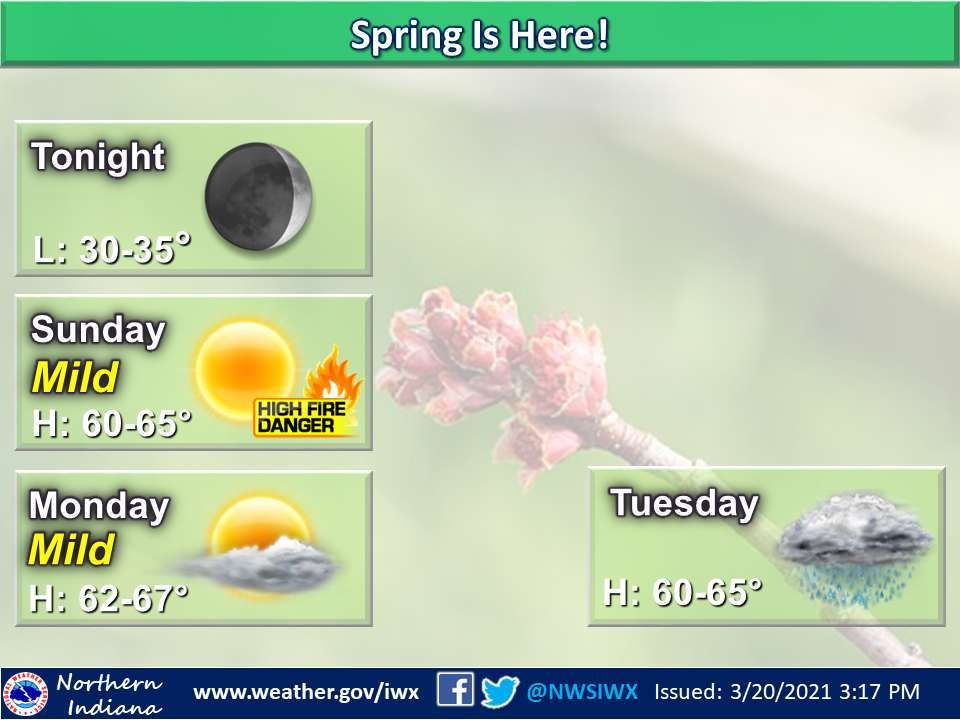 This post contains outdated information.
Tonight's Fort Wayne, Indiana weather story from the National Weather Service reporting that spring is here!
Spring is here!

Fort Wayne, Indiana (March 20, 2021) – It will remain dry and mild through Monday. Caution should be used if burning Sunday with low humidity levels and increasing southerly winds. A period of wet weather is in store for Tuesday across northern Indiana and southern Lower Michigan. The rain will spread east into northwest Ohio Tuesday afternoon. The rain will likely continue into Tuesday night.
The latest National Weather Service weather story | Official National Weather Service Northern Indiana website