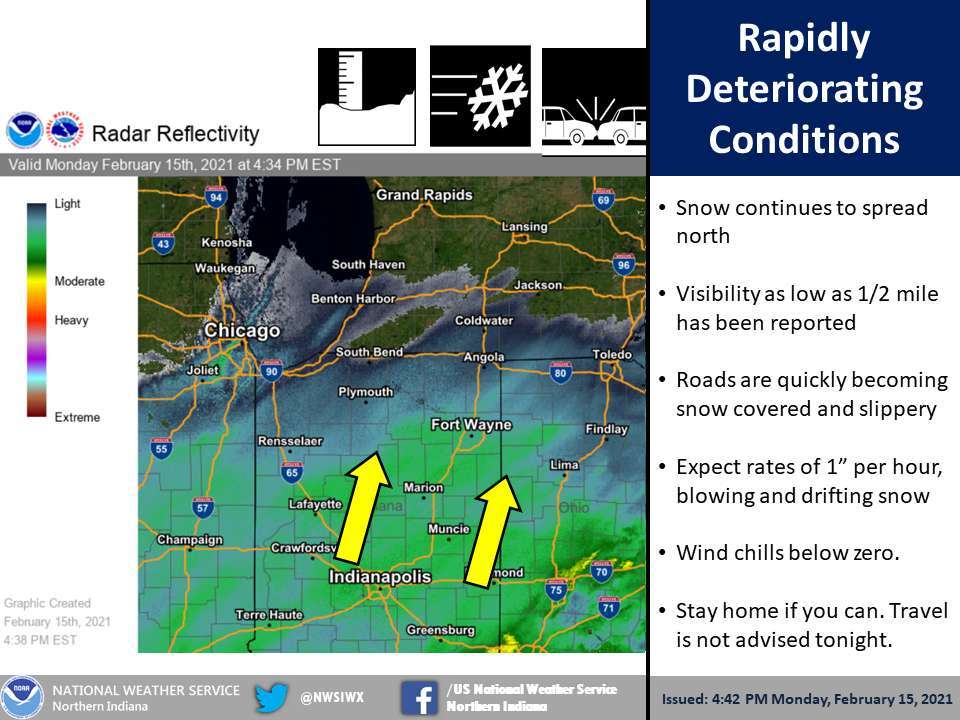 Update from the National Weather Service for Fort Wayne, Indiana, advising of rapidly deteriorating conditions:
This post contains outdated information.
Rapidly deteriorating conditions

Fort Wayne, Indiana (February 15, 2021, at 4:42 pm) – Snow continues to spread over the area. Heavy snow is expected for much of the night with rates of 1" per hour. Blowing snow will reduce visibilities and lead to drifts on the roads. Wind chills will also be below zero. If you must be out, travel carefully and consider packing an emergency kit.
The latest National Weather Service weather story | Official National Weather Service Northern Indiana website
Related information: