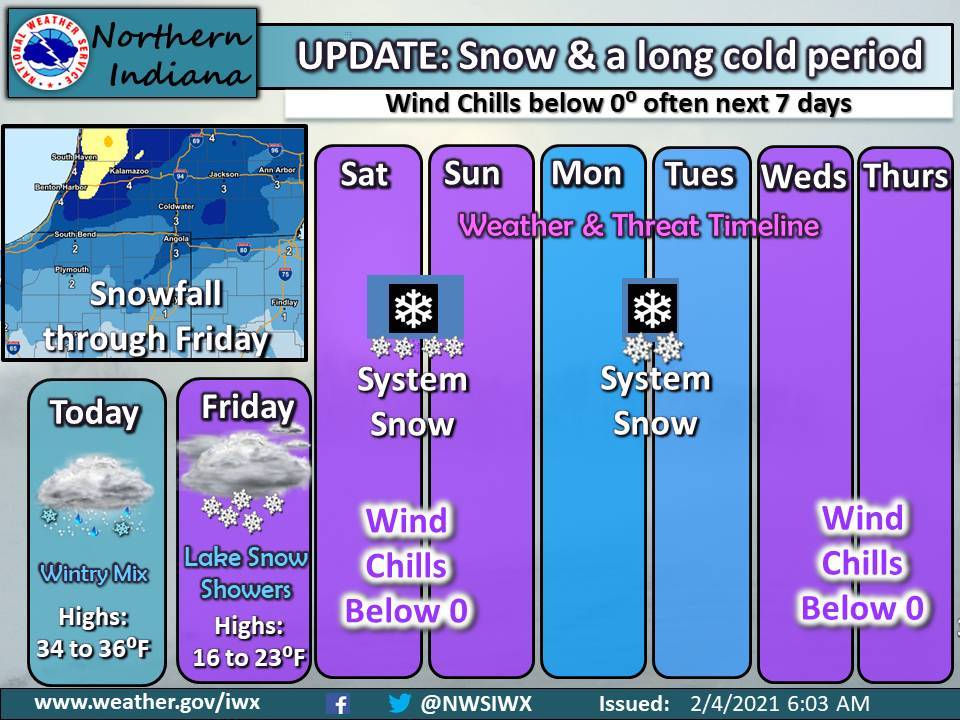 Today's Fort Wayne, Indiana weather story from the National Weather Service:
This post contains outdated information.
Snow and a long cold period

Fort Wayne, Indiana (February 4, 2021) – A strong front will bring a rain and snow mix today, changing to all snow tonight with the highest accumulations near and north of the Michigan line. Behind this front, Arctic air will pour into the area tonight, bringing a flash freeze as temperatures fall to 15 degrees by daybreak. Bitterly cold air will be over the area for most of the next 7 days with wind chills below zero much of the time. System snow is expected late Saturday and Saturday night and then again on Monday night.
Click here to view the latest National Weather Service weather story.
Webmaster's note: Visit the official National Weather Service Northern Indiana website for the latest weather updates.